Driving First-Class: Drive 4 Ur School helps send Farmington Dance Team to Florida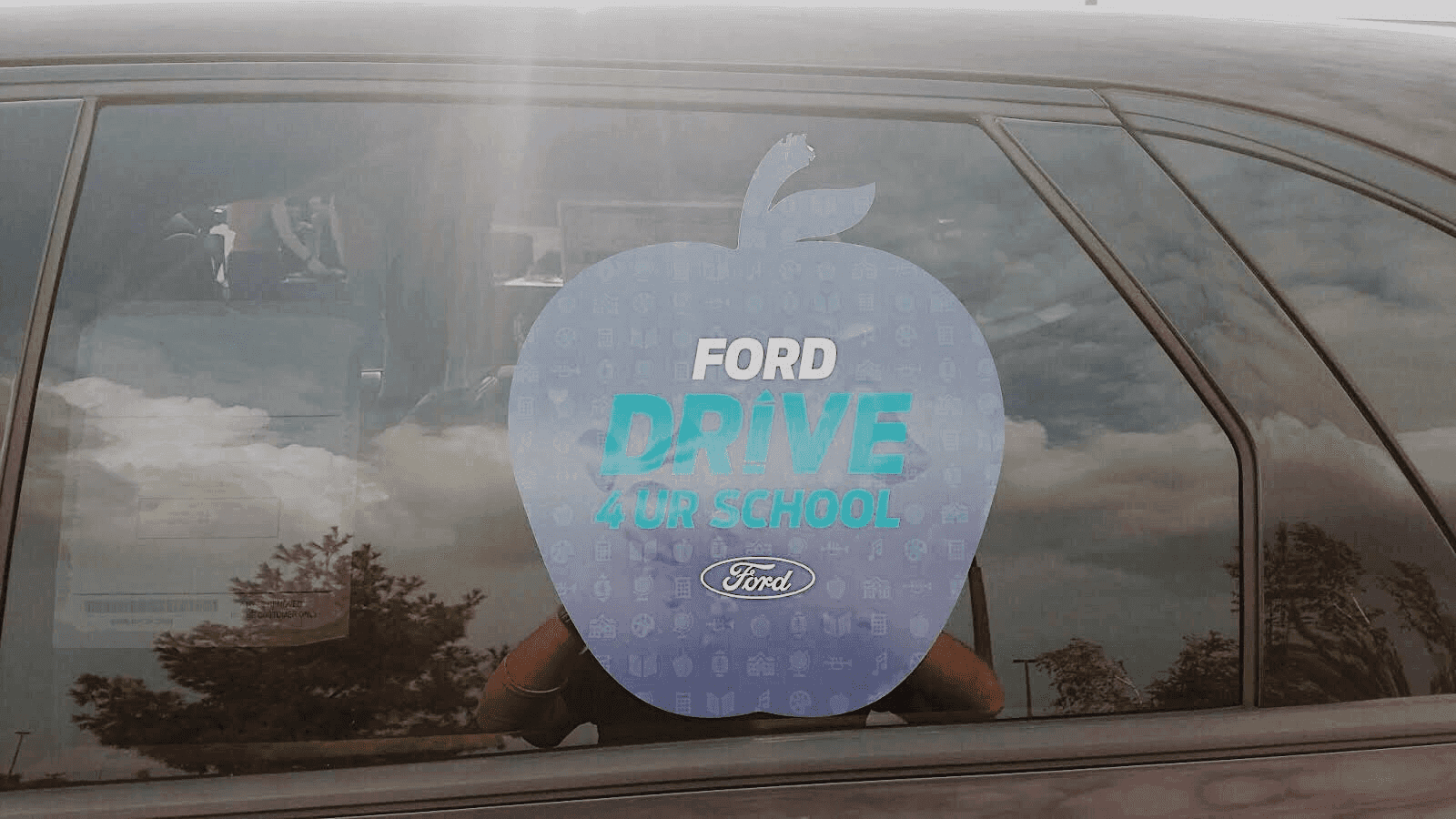 "Go big or go home" isn't a slogan for the Farmington High School Dance Team, it's a lifestyle. You may recognize some of them from the Super Bowl Half-Time show, performing alongside Justin Timberlake. We didn't think they could get much cooler until we saw them driving brand new Apple Autos vehicles. On Tuesday, about 90 members and boosters of the Farmington Tiger Dance Team came out for our Drive 4 Ur School fundraiser! Dancers drove a Ford Mustang and Edge into the evening, raising $20 per ride.
Lisa Miller, an active booster and mom of one of the dancers told us that they were hoping for a big turn out, and they got it! We asked Lisa what this event meant to her and the people involved. She first gave a shout-out to the head coach, Madi Salisbury for her passion and focus on unity and team building. But of course, this event was a fundraiser and played a role in helping the dancers raise money for an exciting competition at the beginning of 2019.
You'd think the 50-yard line at U.S. Bank stadium would be the pinnacle of performing stages, but not for the Farmington Tiger Dance Team. Next January, about 45 girls will be traveling down to Disney World in Orlando, FL to compete!
We are so happy that we are able to support our local schools through events like Drive 4 Ur School, and we can't wait to see where the Farmington Dance program takes these girls next.