How Apple Autos Customers Are Helping Kick Cancer's Butt

Sam's Story
In July of 2013, 2-year-old Sam Benson was diagnosed with DIPG, a terminal type of brain cancer that no child had ever survived. His parents, Erin and Mike bought a minivan and started driving around the country in attempts to pack a lifetime of experience into what they were told would likely be less than a year.
Erin and Mike did all they could to make sure Sam's 2 and a half years of life were filled with as much joy and adventure that would fit. But even before Sam passed away, Erin and Mike couldn't help but wonder why treatment for childhood cancer had made such little progress. Studies have revealed that one out five children diagnosed with cancer won't survive. With passion in their hearts and a deep, relentless love for their son, the Benson's began the organization, With Purpose.
With Purpose is a nonprofit organization that believes the next generation are the greatest advocates who will change the story for pediatric cancer treatment in the U.S. They work to activate young leaders by making them aware of the state of childhood cancer treatment while empowering them to take a stand in their communities.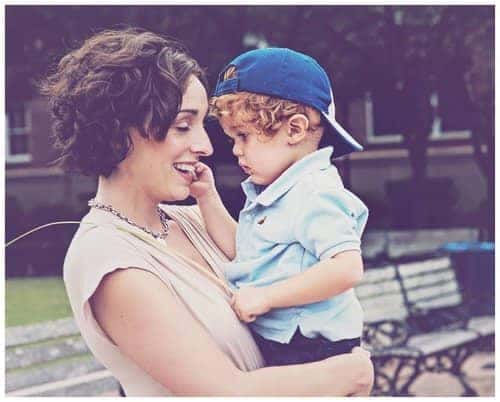 Though Erin is extremely explicit about the raw emotions she experiences every day without Sam, she admits that in his short life, Sam taught her and Mike about the reality of unconditional love, the privilege of having the ability to recognize a problem and make a change, and the path to happiness. Erin wrote, "Near the end, I knelt before him and asked, 'What can I do to make you happy, Sam?' and he looked at me, with surprise in his voice, and said, 'I am happy, Mom.'"
How You Helped
This past July, Apple Autos was honored to be a part of With Purpose's Fight for 5K & Fun Run which raised $36,500 for children diagnosed with cancer, fighting for all five out of five children to be survivors.
Outside of the 5K, With Purpose also works in the classrooms to help fight pediatric cancer. If you want to get involved, make sure to visit their website to see how you can be a part of the fight for five.