I Am Thankful for… Grab a Marker and Share on a Vehicle…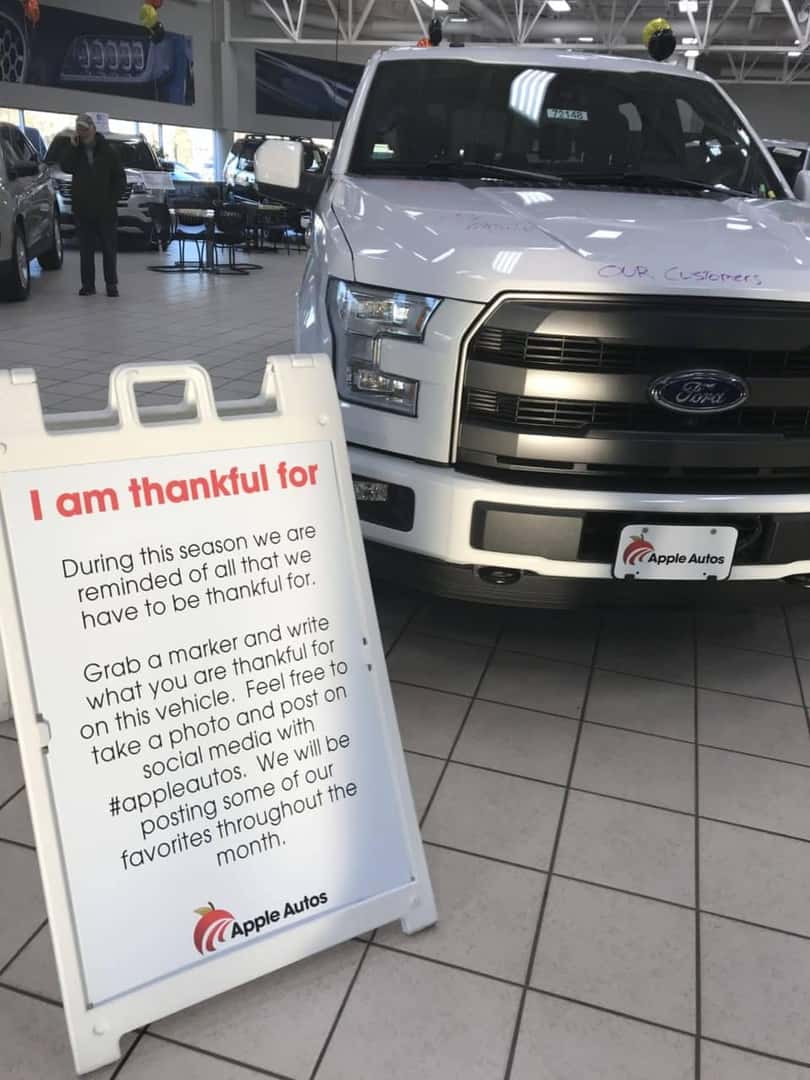 What are you thankful for? Grab a neon marker and share your thoughts on the vehicle!
During this season we are reminded of all that we have to be thankful for. Grab a marker and write what you are thankful for on the vehicle located at any one of our 5 locations. Feel free to take a photo and post on social media with #appleautos. We will be posting some of our favorites throughout the month.
It's Different Here!