LUNA Clips Inspire Young Women of Minneapolis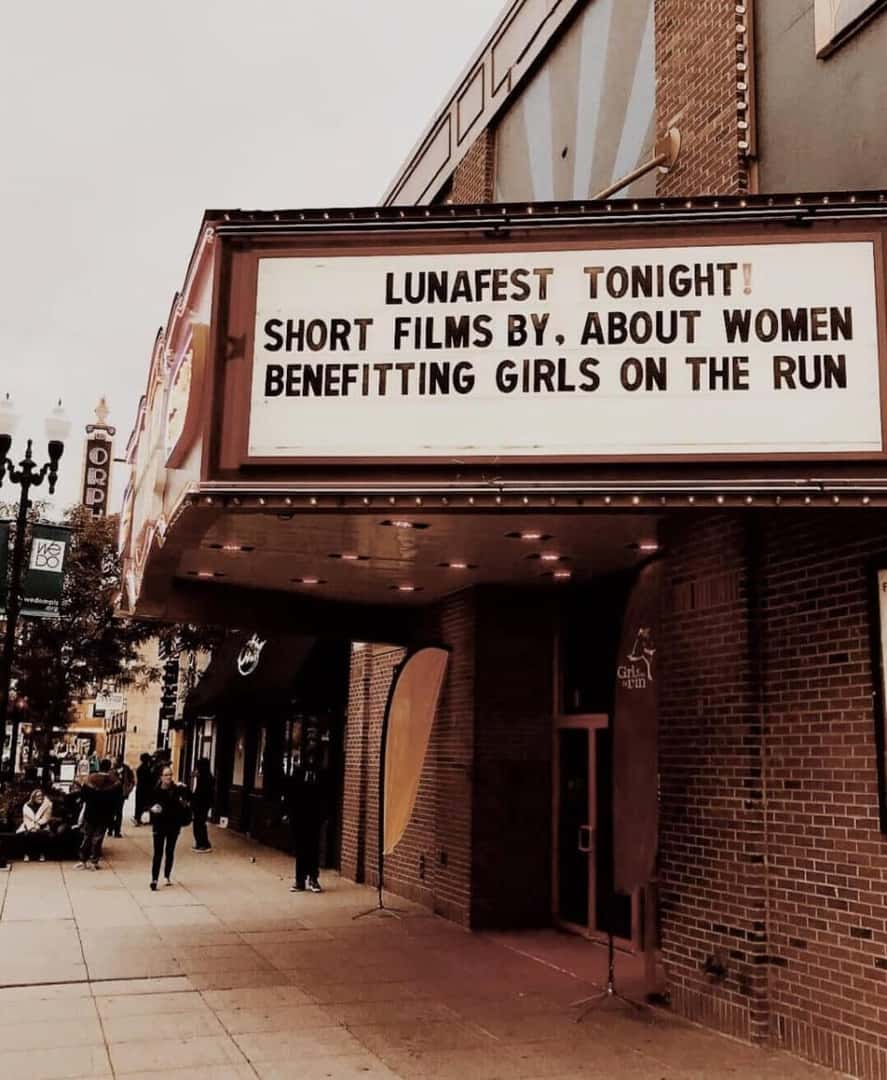 It's been a few months since a Lunar Eclipse ornamented our world's sky, but it's only been a few days since LUNA Clips touched the hearts of young women in Minneapolis. Nothing is more unifying than a shared passion. This past Tuesday, our Twin Cities very own Girls On The Run organization hosted LUNAFEST at Brave New Workshops in downtown Minneapolis. Like Girls on the Run, LUNAFEST is in the business of empowerment. They seek to champion womanhood by celebrating the creative passions within them. LUNAFEST is a national traveling film festival that features 9 short films produced and directed by women about women. The LUNAFEST films range from animation to fictional drama and cover topics relating to women's health, motherhood, body image, relationships, cultural diversity, breaking barriers and more. The films are selected by an outside board of advisors comprised of notables in the film industry.
As the short films ran, laughs echoed and tears fled throughout the room. It was a completely sold out event with a waiting list and all. Luna believes women have a powerful role to play not just in the industry, but in the world. We were honored to be able to attend and support such an inspiring event.
LUNA… Where have I heard that before?
Your memory does not deceive you. It's true that Luna Bar is associated with LUNAFEST. In fact, Kit Crawford, CLIF & Co Chief Visionary Officer, and LUNA Bar founder, has always been an activist for "telling stories that have to be told."
Stats you need to know
$4.1 million have been raised by LUNAFEST
145 featured filmmakers
1,646 screening hosted
100% donated to charity
Catch a glimpse of what you're in for when you team up with the ladies of LUNA.