Oh, that Chevenly Sound: Chevy Releases 2019 Silverado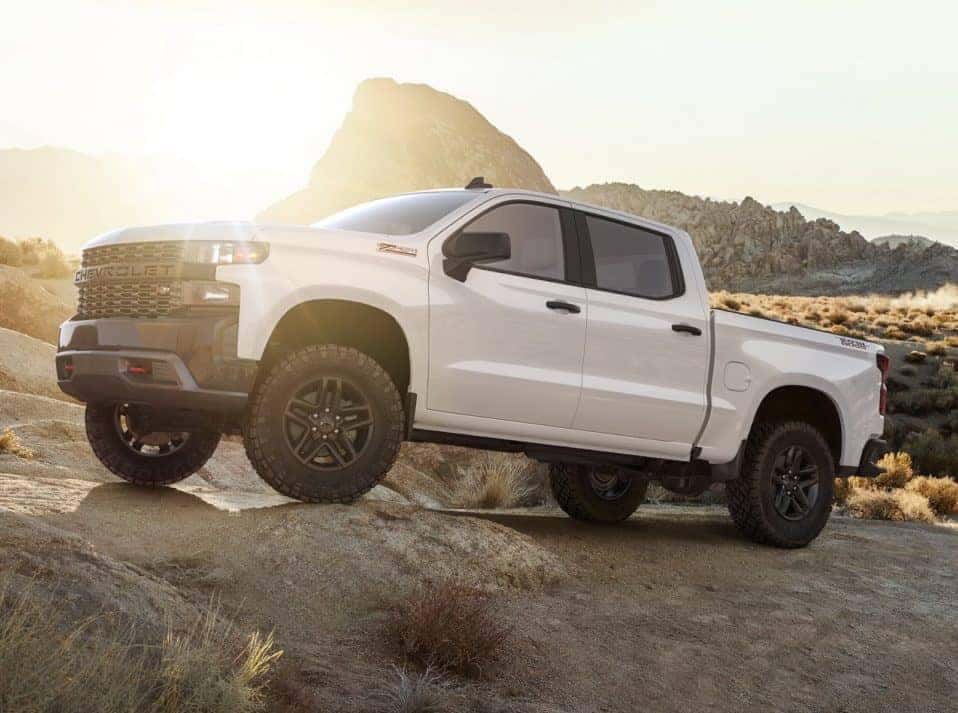 The year was 1999,
America was still coping with the impeachment of President Bill Clinton and second retirement of Michael Jordan. But not all hope was lost, for Toy Story 2 would premiere in theaters that fall and Chevrolet would release a brand new truck: the first generation Chevy Silverado.
What was once known as the C/K pickup would quickly rise to become one of the most envied classics in the motor industry. The first generation Silverado would come with several custom options—the classic two-doors, or an extended cab with four doors; three bed lengths, and three engines.
The second generation was released in 2007. The off-roader was built even tougher and suited up with a whole new steel frame and V8 engine. The model also introduced the choice of a 2-wheel-drive or 4-wheel-drive.
2014 was when the third generation Silverado made its appearance. It was the year of possibility with three options for EcoTech3 engines delivering up to 420 horsepower. Not only was third gen Chevy's toughest yet, but it was also a total brainiac. This truck provided technology features like MyLink infotainment, Bluetooth audio, Bose premium, USB ports, and OnStar navigation. It was safe to say the third generation quickly made its ancestors outdated.
But now the competition will never be the same. Because the 2019 Silverado just arrived in our lot and like a fourth-quarter Hail-Mary, this truck is a game changer.
The Robust Breed
Imagine enhanced comfort in High Country, redefined rugged capability in Trail Boss, and amplified utility in Work Truck. That is the 2019 Chevy Silverado lineup, plus a little more; all 2019 models will sport the all-new Durabed.
The Durabed does the dirty work for you with its best-in-class cargo volume that hauls more and lags less. It's available 120v outlet and LED Rear Task Lighting makes modern convenience look inconvenient. And the 12 fixed tie downs weighed in to secure 500 lbs. each, no problem.
Pick your Prestige
The choice is yours between six overqualified engines. Whether you need 460 lbs. of torque or 8-speed automatic transmission, the new starting six offer everything but the old standard. Classic truck lovers, it's time to put your gas guzzler to rest and make way for fuel efficiency. All the new 5.3L and 6.2L V8's will be accentuated with dynamic fuel management, which will use an industry-first 17 cylinder-mode to optimize efficiency and power.
Smart as it is Tough
Even the toughest of competitors need more than horsepower and torque to rank best-in-class. Good thing the new Silverado's are a 10 in every category. With the available Advanced Trailering Package and Trailering Camera Package, Silverado empowers you with the technology to monitor your trailer and drive confidently in control.
Let's Break It Down…
The Chevy Silverado has been putting in the work this summer and has lost over 450 pounds off its body. The manufacturers told us they kept steel where steel was needed, and put aluminum where it was not. Take a virtual tour now.
So, what's new?
NEW: Dynamic fuel management system available in the 5.3 and standard on 6.2
NEW: 2.7 liter 4-cylinder turbo & 3.0-liter straight 6 duramax
NEW: 3-piece steel bed
NEW: 3 anchors in each corner of the trailer that each hold up to 500 pounds
NEW: 7 inch wider bed
NEW: 110 bolt 400-watt plug
NEW: Upgraded wheel wells
NEW: Trailering Camera Control
There's no better time for you to experience life at the top. And we promise the view is great. Come in to Apple Autos to see what all the hype is about.