See How You Helped Launch Shakopee High School's Huge Advancement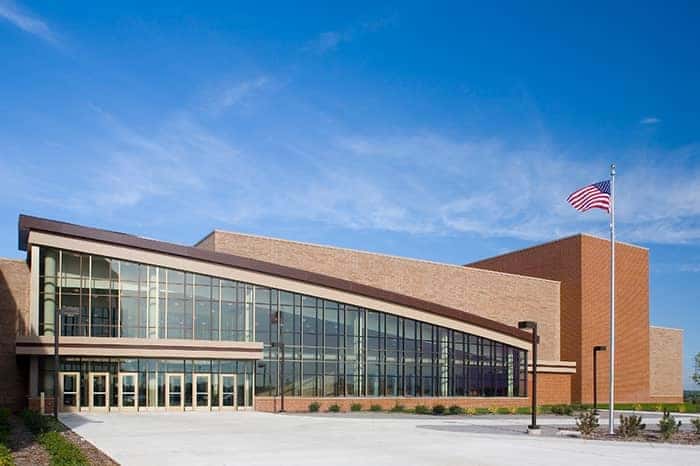 To say that big things are coming in the Shakopee school district would be a massive understatement. As an offspring in the land of opportunity, the city of Shakopee knows that there is no finish line to progress. What began as an idea five years ago has finally become a reality thanks to the dedicated and creative minds of the people involved. Shakopee High School has a whole new look, and we think you're gonna like it. With three of our own Apple Autos stores just down the road from Shakopee High School, we are thrilled to have the opportunity to be a part of this incredible advancement.
Welcome to Big Picture Academy
In the beginning of the 2012-2013 school year, the Shakopee Public Schools Board of Education met with the district's administrative leadership team to discuss the current education quality, and hopefully reimagine ways to improve it. The initiative was provoked by the significant and steady population growth in the Shakopee school district. Inevitably, the increased amount of people led to an increased amount of students, eliciting several challenges and exposing the current system's inadequacy in numbers.
Talk of adding another high school in Shakopee surfaced, but the desire for unity shouted louder than division. After months of discussing what would be most beneficial to students, staff, parents, and the surrounding community, the board settled on instituting The Academies of Shakopee and The Freshman Academy.
College Came Early
The Academies of Shakopee was the district's way of "making big feel small," according to Shakopee High School principal, Jeff Pawlicki. "We asked ourselves: What should education look like? And settled on pockets of career pathways." The academies consist of small learning communities of students who share the same learning interests. Surrounding students with other peers and teachers with similar aspirations will hopefully trigger their passion and promote greater engagement. It will also provide them with good connections and a solid support system for their future.
The academies will be broken up into six wings: Arts & Communication, Business & Entrepreneurship, Engineering & Manufacturing; Health Science, Human Services, and Science & Technology. Within each Academy will be several sequences of courses designed to help students maximize their high school experience within their academy. These programs of study were chosen based on researched regional workforce data.
Freshmen Freedom
The Freshman Academy, on the other hand, is explicit to 9th grade students who will spend time discovering their own unique interests, and from there choose a home academy for their sophomore through senior year. They will also be provided with the opportunity to explore different courses in each of the six academies in order to get a good grasp on their true field of interest.
But my son doesn't even know what he wants for dinner! And you expect him to know what he wants to do with his life in 9th grade?
Not at all. The academies were designed merely to give students a running start in their career pathway before they get to college and discover that the major they originally picked was not the best fit. Stuart Lang, principal of the Freshman Academy addressed parents' concerns with this implementation, saying "We all pick different paths along the way. And for them to be able to do that early on in high school —when it's not costing them anything—I think that's a real benefit for our students."
The students are not locked into a specific academy once they choose a pathway. They are free to switch at any time or take electives in other academies. Discovering what really activates each individual's passion and engagement is what the Freshman Academy is all about.
Mr. Pawlicki added, "When it comes to public schooling, there are certain standards we must abide by. There is nothing we are getting rid of. Just things we have advanced."
Of course, achieving a task so elaborate and so significant would require a tremendous amount of support. With help from Ford Next Generation Learning, a non-profit arm of Ford Motor Company, the Shakopee school district was able to execute this plan. So get ready 2018 high school students, because Shakopee High School has nearly doubled in size since 2015 and 700,000 square feet of opportunity and belonging awaits.
Take a Literary Tour
Whatever expansion you envisioned, academically or building wise, your imagination undershot; it undershot big time. Apple Autos had the privilege to tour the new building and take it from us, it could be mistaken for a small college. Creative genius' were essential in the logistics that went into a vision as extravagant as this.
Libraries and Tech Labs and Banks, Oh my!
Upon entering the activities center doors, you'll be greeted by a weight room comparable to a division I college both in size and equipment. Its neighbor is just one of the six full-court gymnasiums, the main court used for formal competitions. Sealed above its doors are silver letters that read, "Home of the Sabers".
Down the hallway is a glass-walled library that overlooks the cafeteria lined with all the country flags. The cafeteria has strategically built high ceilings for volume control, as Mr. Lang informed us that four groups of 650 students would need to be in and out of lunch within a half-hour. A school bank rests kiddy-corner to the lunch room where students will have the opportunity to learn about money management as well as get hands-on working experience in their business electives.
One of our favorite units was the high school's own rendition of The Geek Squad, they call it ITS – Instructional Tech Solutions. It will be run solely by students whose job is to help other students troubleshoot and answer questions about their devices—iPhone's, laptop's, fit bit's, you name it! The intent is to provide students with a quick and easy way to find a solution to their technical problem and get them back to class without missing a beat.
Not far from ITS is a quaint coffee shop embedded in the cafeteria's structure for a quick pick-me-up after lunch. But that is just the beginning. Picture a designated speech/presentation room with stadium seating, an outdoor classroom that teachers can reserve while Minnesota weather is bearable; a culinary center, and an entire unit dedicated to equipping special need students for their future.
And that's just the communal aspects. Each academy has rooms specific to its career focus. There is an emergency response lab, a courthouse, a 3D print lab, and really anything you can think of.
Holy smokes! Can my student earn a degree here too?
Well, not exactly. However, there are several ways for students to earn college credit through Advanced Placement Courses and the CAPS Program.
As Mr. Lang took us through the building, it became apparent that this advancement not only required creative minds and talented hands, but extremely genuine and caring hearts.
"I want them to know they are loved," said Mr. Lang, "that we are going to do everything we can to meet their needs so that they can be successful." Mr. Lang could barely get a sentence out without letting his excitement slip through with a smile. "I want to be visible and available for students, staff, and parents so they know they are supported."
While Ford Next Generation Learning was able to provide access to many resources, such as: seminars, workshops, and both staff and professional development opportunities, there was still one major wing of this project that needed support.
One More Pair of Helping Hands
In the planning process, the Shakopee school district was looking for a partner in the local community that could provide unique opportunities, particularly for the freshman class. They needed a place that would enhance their educational experiences and help them prepare for choosing an academy going into 10th grade. About a mile down the street, they found Apple Autos. "We loved that Apple Autos was not tied to any one career," said Mr. Pawlicki, "It's not about the four-year degree. We want to emphasize in this model that not one size fits all."
Moving forward, Apple Autos will be actively involved in the exciting school developments and freshmen transitions by not only being a resource, but being present during school events. So much heart and time has been poured into the students of Shakopee by the school district. We want to be an extension of that support by providing further resources and opportunities.
Now that the bulk of this project is completed, we asked Shakopee High School principle, Jeff Pawlicki and Freshman Academy principle, Stuart Lang what they were most excited for. Mr. Lang responded, "I am just excited to get started. We have been in the planning [and] preparing phase for the better part of five years. We need things to start happening so we can see what is going well and what isn't." And with great anticipation, Mr. Pawlicki remarked, "I'm excited to give kids an environment where they can feel like they are a part of something."
Us too, Mr. Pawlicki. Us too!
Disclaimer: 1,500 characters cannot capture the extravagant changes in Shakopee High School. You'll just have to see for yourself! And on your way there, feel free to stop by Apple Autos and say hi!