When Shelby Met Ford: Don't Miss the All Makes & Models Show this August!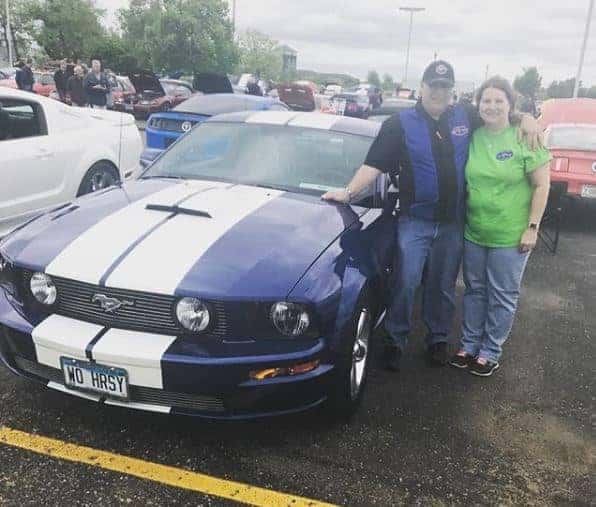 You may remember these familiar faces! Mike and Carol Ackerman have been some of our most loyal Apple Autos customers throughout the years. But what makes them especially stand out? Their shared passion for Ford vehicles–in particular, Mustangs! The Ackerman's have played a huge role in putting on the All Ford Show every year for the last 20 years. Well, get ready motorheads because this year is no exception! On August 19th, our Apple Ford Shakopee will be decked out in all your favorite Ford models.
This production wouldn't be possible without people like Mike and Carol, who are avid members of the Upper Midwest Shelby Club. The club is a regional chapter of the National Shelby American Automotive Club (SAAC). The group is dedicated to the care, preservation, history, and enjoyment of world championship cars from Shelby American. No ownership is required for club members, just enthusiasm. We love working with the Ackerman's and are so thankful for their devotion, hard work, and involvement with Apple Autos!
We hope you join us at the 2018 All Makes and Models Show on Sunday, August 19th from 9:00 am – 2:00 pm. Show car registration is $5, but this isn't just for Mustang enthusiasts and Ford fanatics. This is a totally unique event, free of cost for all spectators. So shake things up for your next day date by grabbing a quick breakfast and coming down to Apple Ford Shakopee. On behalf of Apple Autos and the Upper Midwest Shelby Club, we hope to see you there!